Meet our team of highly trained professional doctors
The best doctors provide the best care. We choose our doctors carefully based on their professional licensing, work history, education, malpractice history, professional liability and ethics.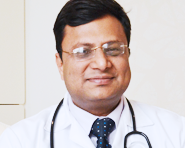 Dr. Vivek Singhal – Specialist Dermatologist
Our Dermatologists take care of cosmetic challenges of the skin, scalp, hair, and nails.
Dr. Ali Al-Mosawi – General Surgeon
If you're considering surgery or would like a second opinion, speak to one of our surgical specialists.
Want to join our team? We are looking for qualified professionals who are passionate about their job.
Send us your CV to an email address specified below:
info@the09clinic.com